We have talked in the past about how exactly DFW rental apartments are priced. It's a complicated mix of factors, ultimately rooted in supply and demand, and COVID changed some elements of it but not at a massive scale. Rent prices dropped a little, but not a tremendous amount that you might expect based on the layoffs and furloughs happening at the same time. Now, what we have seen more of is "rent concessions," or essentially "deals," which about 39% of DFW apartment complexes are currently offering. These take different forms, usually X-amount of weeks/months free or waived application fees. When it's X-amount of weeks free, let's say 8, it doesn't necessarily mean that you don't hand them any money for eight weeks. Instead, they bake the savings into a different monthly rate. Let's do a little fast math.
The math on deals, Part 1
We won't call out complexes by name in this part, but this one was in Uptown Dallas. 
There was a specific 2BR/2B for $2,335 per month that one of our clients was interested in for her and a roommate. The complex is currently offering "100% off rent for two months on a 13-month lease signing." 
When we worked that deal for our client, their rent became $2,003 per month for the same 2/2 unit ... meaning they saved $332 per month over the next 13 months, or about $4,316 all-in. That's a nice chunk of change to reduce debt, travel (we know that's happening less these days), etc. 
The math on deals, Part 2
We worked with a client who wanted to be in Central Plano, and found a 1BR they were interested in for $1,450/month. This complex had a 17/18-month lease special -- a bit longer, but not significantly longer than a year, really -- and when you prorated the eight-week drop into the course of the lease, rent went to $1,253 per month. That's a savings of $197/month, which on a 17-month lease is $3,349. Again, not bad. 
Just in those two examples above, we helped three people save $7,665 over their lease spans. As semi-outdated cultural reference point Borat might say: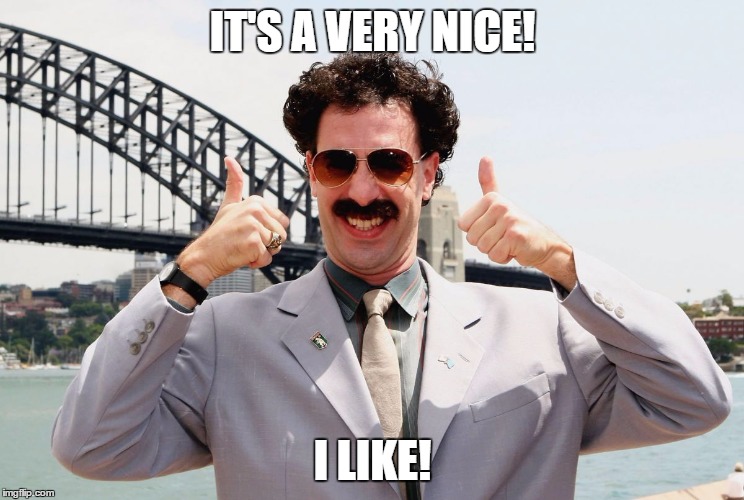 OK, so how does one get these deals, then?
Well, the simplest way is just to work with us, and we'll do the legwork for you because we know you're busy.  
When working with us, keep a few things in mind:
Know your dates: If your dates are flexible to move (say, "October and November" as opposed to "November 12th weekend" or what have you), we can find you better deals.
Know your areas and drop-dead notions: Do you have to be in a specific area, or can you be flexible within 10-12 minutes of driving? We can also hunt better deals that way.
Know when you can tour (or virtual tour): This will help us get you "locked-in" rates that usually last about 48-72 hours max ... but if you tour and can agree to a lease within the window, the rates won't change up on you in that window. 
You can also look at the Apartments tab on our site (top navigation bar) and sort by area/amenities on the right side -- here's more on how to do that. Now let's say you land on a complex such as this one:
If you click into the apartment complex, the "card" for it in our system will give you this info:
Floorplans
Availabilities
Specials
Schools
Pet Policies
Occupancy
Year built
# of units
Features and amenities
Much more
The "specials" are usually listed right under the different floorplan options. 
They are not always up-to-date based on lag times in the system, move-outs, and how complexes make decisions about their units. But that's where we come in and can get you newer specials, better specials, locked-in rates, and more. 
In a time that's still pretty economically uncertain -- and the length/breadth of COVID and the recovery of some sectors is still not fully known -- why not save some money to conclude a weird year?